Submitted by Friends of 361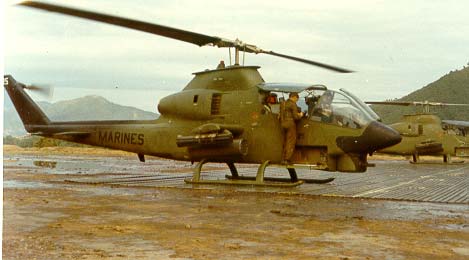 Two Cobra Gunships
LZ Dia La Pass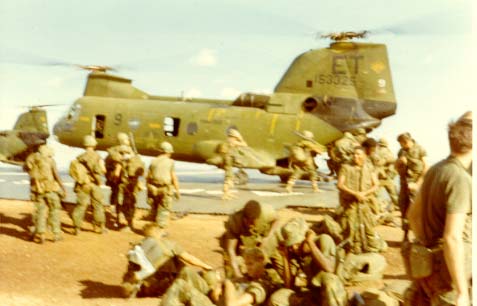 "46's Haul Grunts"
46's take grunts out to "Arizona Territory"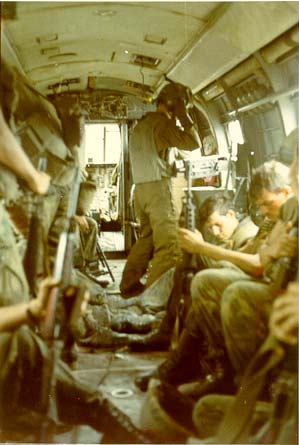 A Free Ride by a CH-46
Door gunner and grunts inside a CH-46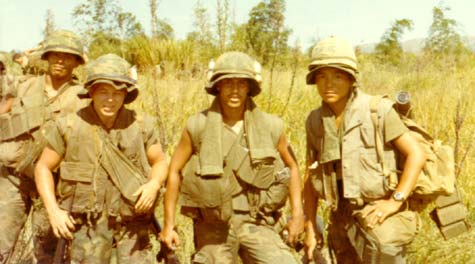 "Out In The Arizona"
L-R: Rivera (far left), Murphy, Sheppard and Chan.
1970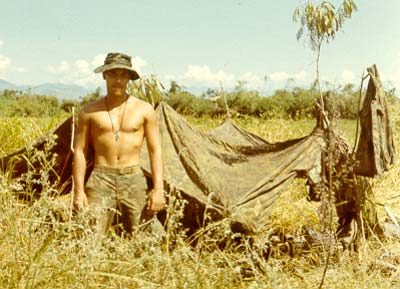 Life In The Bush.
Cpl. Sheppard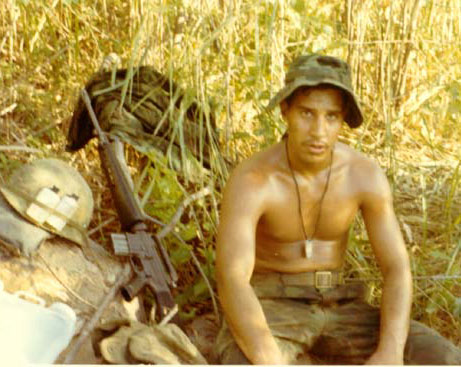 Que Son Mountains
Cpl. Sheppard (Gee Mom, It's Hot Out Here!)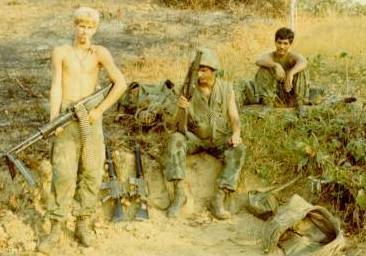 Squad Fire Power
Patrol takes a break Danny on M-60 Charlie with "Blooper" in hand (an M79 grenade launcher) and Flores in background.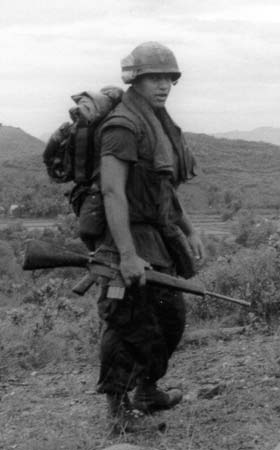 Cpl. Sheppard
Sheppard with full pack on patrol in the Dai Loc area.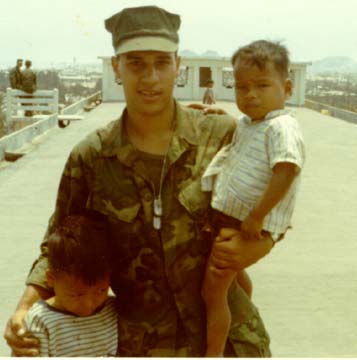 Orphanage In DaNang
Cpl. Sheppard visits an orphanage before returning home.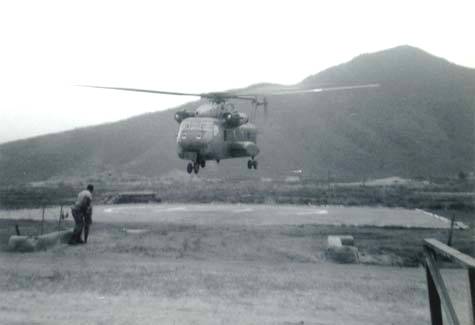 CH-53
The CH-53 which choppered me down to An Hoa from
DaNang in Feb. 1970
Thank you Dennis Sheppard
CLICK HERE FOR NEXT PAGE OF PHOTOS
Thank You
Semper Fi